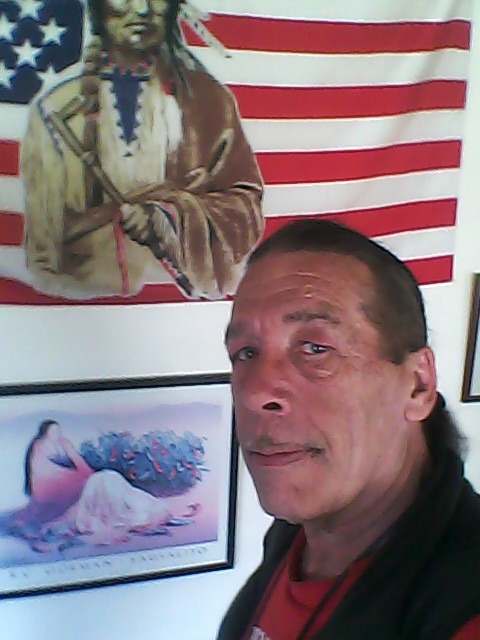 New Customer Special
only $1 per minute!
Order your MostGifted guidance online today!

My name is Mike (extension 611) and I am a Cherokee Native American Elder coming from an intergenerational line of those who have natural gifts of healing and prophecy. I incorporate remote viewing and the tarot to give highly detailed and accurate readings. My goal is to empower clients to reach decisions that allow them to lead more fulfilling lives..
Christine from CA Reading with Mike at Ext 611
Thank you Mike for helping me with my career-related questions!
Diane from MA Reading with Mike at Ext 611
There are ONLY two Psychics on the line that I speak with.....and Mike/611 is one of them.....He's a brother, a father and mentor....His soothing voice resonates and reminds me of my dad....His wisdom and positive outlook on life are a breath of fresh air....It's always nice to get a guys perspective as well.....Ty Mike
Diane from MA , Reading with Mike at Ext 611
It's been quite a long time since I've spoken to this kind and generous spirit.........He's a brother, a friend, a father to his clients.....His words of wisdom and predictions are on target with other psychics....Ty Mike for your kind words....I've missed you.
" Mike 611 is an extraordinary psychic. I have consulted him consistently for the past 7 years over several life-changing incidents. He has been amazingly accurate, sometimes down to the exact date, particularly in relationship to outcomes. He has been a constant confident and psychic advisor during this period, and I am so very grateful to have found him. He is highly recommended. "
- T from FL ,  Reading with Mike at Ext 611
---
" I needed a quick question answered and spoke with Mike/611--Haven't spoken with him in several years and he still remembered me...He's as sweet as sweet can be....His soothing voice lets you know all will be well and everything will work out just as it should....I adore him ....he's not just a psychic, but a friend as well...Ty Mike "
- Diane from MA ,  Reading with Mike at Ext 611
---
" He is just wonderful, so compassionate and great at picking up timing on certain issues. I�ve had his predictions come true. But truly he�s just so calming when going through a hard time. Def one of the best readers. Give him a try. You will love your reading. Thank you for all your insight mike! Big hug. . "
- Alicia from Reno,  Reading with Mike at Ext 611
---
" Mike was an awesome reader and gave me a more positive outlook on the future! I wish I had more minutes to speak, but just know he's a good reader and will make you feel comfortable! Thank you Mike! "
- Diamond from Omaha, NE,  Reading with Mike at Ext 611
---
" Mike is a truly gifted psychic who picked up on my situation immediately and gave great insight into my situation. I will be calling again! "
- Stephanie from Charelston,SC,  Reading with Mike at Ext 611
---
" Excellent- he picked up on the energy really, really well and seemed to tune in very accurately on the situation. So sorry I ran out of time- really loved talking to this guy. "
- anon ,  Reading with Mike at Ext 611
---
" Mike is best, all his prediction came to pass "
- Linda from GA,  Reading with Mike at Ext 611
---
" I have had readings with psychics, clairvoyants, and others gifted in this field and I rate Mike as one of the best! He clearly saw into the situation I was calling him about and his vision, clarity and insight helped illuminate the best path for me to take. Most impressive to me was that he gave me a blessing/sang a prayer and told me what I could hope for. The next day, the party I was calling about contacted me after not having contact for many months, and not being on good terms for over a year. The blessing worked and the insight I received from Mike's vision helped guide me to the best possible outcome. It renewed the relationship overnight! I can't thank you enough, Mike! I highly recommend him to anyone, from a first time caller to someone who works with psychics often. Warmest Wishes and Thank you again! "
- Amy from na,  Reading with Mike at Ext 611
---
" Mike is amazing, didn't waste a minute and brought everything on the table. He went beyond my imagination and every word he said made so sense, and a day after I saw changes that were signs of his predictions! "
- Anon from CA,  Reading with Mike at Ext 611
---
" Mike you are terrific...I feel like you really got it and I'm sorry 10 mins isn't near enough..I can't wait until I can gather more funds and I'll be calling back..Thank you! "
- Robin from TX,  Reading with Mike at Ext 611