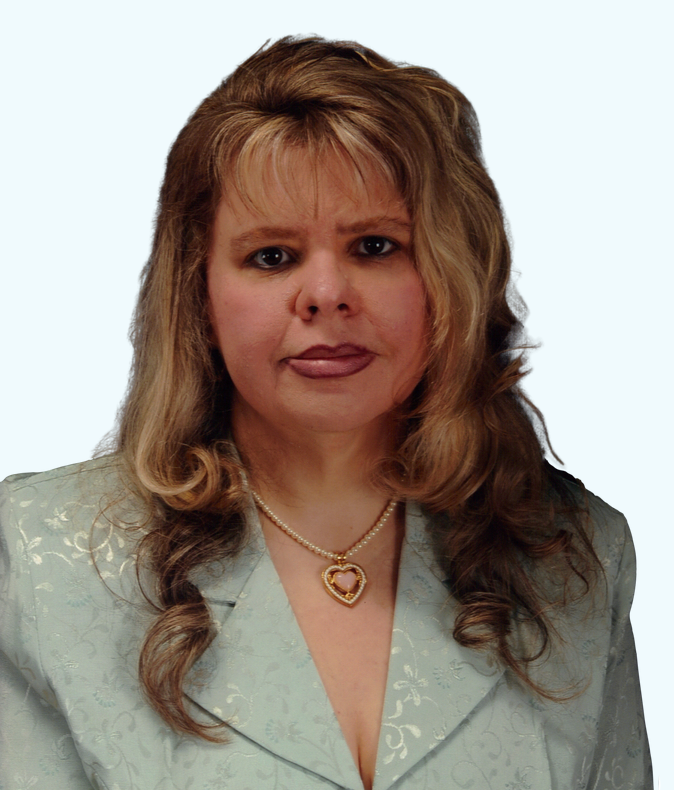 Favorite
Notify when logged on
Notify when out of reading
Notify by sms
Notify by email

New Customer Special
only $1 per minute!
Order your MostGifted guidance online today!

I am Tabitha (psychic extension 531). I have been a practicing professional psychic reader for over three decades. I use my psychic clairvoyant gifts, as well as my empathic abilities, to assist my clients in many areas. But love and romance are my specialties.
I often use Healing Stones and incorporate candles in my readings; candles can be very helpful with empowering our destiny. I also consult runes, crystals and angels for my readings and am adept at numerology. Please let me know at the beginning of our reading if there is a particular modality that you prefer.
Some non-relationship issues, at which I am also skilled, include communications of lost loved ones and past life regression. Finding lost items and people.Pet communication. I have consulted with authorities to find missing children in the past. I can also tap into those gifts to help you come up with unique, personalized gift ideas for holidays and special events.
My Testimonial List is lengthy, of which I am proud — not just for this distinction but for the thousands of people that I have helped during my career. Let me help you or teach you how to redirect your destiny. Remember, knowledge is power. Life is short and understanding our paths in life makes things much easier.
Christine from CA Reading with Tabitha at Ext 531
Tabitha has given me great financial & career advice over the years!
Diane from MA Reading with Tabitha at Ext 531
If it hadn't happened, in front of my own eyes, I wouldn't have believed it....But, it did....Within 24 hours of a prediction from Tabitha/531....It happened....I have continued to doubt her and she has continued to hold fast to her predictions....I can vouch for her authenticity and her Angel guides.....They are ON THE MONEY....She is more than a Psychic....she's a friend, a sister a mentor....
Lakeisha from VA Reading with Tabitha at Ext 531
Tabitha energy was great & I connected very well with her. Information was accurate & relayed some things that the universe presented with me as well. I don't like to give to much but she was spot on. Thank you for your help
Liz from GA Reading with Tabitha at Ext 531
I have called Tabatha repeatedly over the last few years, I always amazed by her gift, she is always correct and on point
" I can't say enough about Tabitha/531....she's more than just a psychic....she's a friend, a sister a mentor a healer...I had some (dark) days over the past 6 weeks after my boyfriend and I split up.....I doubted her wisdom and what her guides saw on numerous occasions. I cried, she listened and helped to sooth my broken heart....All the while, telling me (it's NOT over)....You two will be back together....and POOF, just like that...We were/are.....Her gifts and guidance go above and beyond....Her advice and insights are a gift from the heavens above....Ty Tabitha "
Diane from MA  Reading with Tabitha at Ext 531
---
" I started working with Tabitha about 2.5 months ago. It all started when I did a big no no and had someone else text him and my boyfriend found out it was me, I owned it and admitted to him I did it. After a few days of him treating me badly I found MostGifted Psychics online and asked for the first available psychic and it was Tabitha, I explained to her what was going on and she guided me on exactly what to do and say, she said it will only last for a few more weeks and she was correct, Tabitha has been there for me through the whole course of things, everything was going good and she told me that there will be bumps in the road and Aug will be tough, boy she wasnt joking, and that Sept will be better, I keep asking her if should I walk away and just give up, she was very persistent on me not to do that, that he loves you very much and that shes a future for us, taking our trip, him moving in together and even marriage. As the weeks went by, me working with Tabitha everyday, the boyfriends and I relationship improved so much, than in the middle of Aug there was another bump in the road like she said it would happen, he blocked me and Tabitha said its due to his insecurities and that he will unblock me with 24 hours and he did just that, didnt talk to until the next day and we worked it out and he never brought it up again, I again asked her if I should just walk away and give up and she was no do not do this Sept will be different and u will see a big change in him, I was frustrated and stressed out, but she helped me through it all, things took a big change in or relationship the last few days of Aug, She told me he was thinking of making a surprise visits to my house and he did just that, his communication has improved a great deal and I'm so excited to see our future, If it wasnt for Tabitha being able to tell me what he was thinking and his true feeling I would have walked away al long time ago. Tabitha is very caring and without her I wouldnt have made it through these bumps in the road, I am very excited to see the future and with Tabithas help, support and guidance we will be able to make this journey a love story, Tabitha s the best of the best, and without her I would be where I am today, I will keep everyone posted and updated on my journey with the boyfriend and Tabitha. TABITHA IS THE BEST OF THE BEST "
Kimberly from MO  Reading with Tabitha at Ext 531
---
" Speechless... !! I have been talking to Tabitah for over a year and never once have i been disappointed.. she is always calm and point blank. I am so happy that every single one of her predictions came true. This is a real deal physic, natural, humble, caring and the best i have ever encountered. I am lucky to have the privilege of speaking with her and will continue to get advice from her. Lots of love "
Natasha from NY  Reading with Tabitha at Ext 531
---
" I have had at leas 6 or 7 readings w/ Tabatha, And she is always right, whether its money, career or romance, she always gets it right and get to the root of the problem. "
Elizabeth from GA  Reading with Tabitha at Ext 531
---
" Where do I even begin to tell you all how wonderful and accurate and empathetic Tabitha was with us. We lost our indoor cat late wed night and the area we live in is full of coyotes, rattlesnakes and a bobcat even!!! We never thought we would see him again I was distraught with not knowing. Tabitha calmed my nerves promised he was alive and ok and over the course of the next 2 days literally step by step guided me to what area he was in!! We had not found him but an hr after i had to stop looking for the day i got a call and a neighbor said he saw my cat RIGHT where Tabitha had guided me to earlier. And guess what we ran over there and we found him and he is home safe and healthy just like Tabitha promised. I will always be indebted to her, had i not called her i may have given up we were sure he was gone!!! She not only helped me find my furry baby she was calm, kind, patient with all my emotions, and went out of her way to even schedule me in before her actual regular hours! It may sound silly but for us Tabitha is now part of our family in our hearts. I 100% recommend calling her for anything she will do her best to help your situation be resolved. Class act and for us an Angel!!! Tabitha 531 we appreciate and love u !! "
Suzanne from AZ  Reading with Tabitha at Ext 531
---
" First time reading on this site I absolutely love it. Tabitha has been on point of my POI. Give specific details and it's very caring. Can't wait to come back again. One of the best this far. I will be returning. "
C.J. from CA  Reading with Tabitha at Ext 531
---
" Off and on I've had readings with Tabitha/531.....she's had to put up with my skepticism and lack of faith for quite awhile.....I'm a work in progress...Her kindness and HER faith are what keeps me on track and moving forward. She's a light at the end of a dark tunnel....She's a sweetie who's always there with words of encouragement. "
Diane from MA  Reading with Tabitha at Ext 531
---
" Tabitha has dealt with my doubt, with the peculiarities of my person of interest (POI) and my weirdly dysfunctional family. My changes in location, in jobs, even DIFFERENT POIs! We have been through deaths and pandemics, and all the while she told me to keep the faith. I did, though I really challenged her predictions. She never doubted herself, though she understood why I might. It is why I trust her so much with what she says is honest, it is true. And I am in a committed relationship with what will likely be the most rewarding of my life, because of it. Thank you, Tabitha. With love... "
Betsy  Reading with Tabitha at Ext 531
---
" Where do I even begin to tell you all how wonderful and accurate and empathic Tabitha was with us. We lost our indoor cat late wed night and the area we live in is full of coyotes, rattlesnakes and a bobcat even!!! We never thought we would see him again I was distraught with not knowing. Tabitha calmed my nerves promised he was alive and ok and over the course of the next 2 days literally step by step guided me to what area he was in!! We had not found him but an hr after i had to stop looking for the day i got a call and a neighbor said he saw my cat RIGHT where Tabitha had guided me to earlier. And guess what we ran over there and we found him and he is home safe and healthy just like Tabitha promised. I will always be indebted to her, had i not called her i may have given up we were sure he was gone!!! She not only helped me find my furry baby she was calm, kind, patient with all my emotions, and went out of her way to even schedule me in before her actual regular hours! It may sound silly but for us Tabitha is now part of our family in our hearts. I 100% recommend calling her for anything she will do her best to help your situation be resolved. Class act and for us an Angel!!! Tabitha 531 we appreciate and love u !! "
Suzanne from AZ  Reading with Tabitha at Ext 531
" Tabitha has consistently been so on target for me. I went through a pretty big health crisis over the last year and, while of course she couldn't provide medical advice, she did send healing vibes and positive energy to me and trusted that I would come through it okay. And I have. She also has given very helpful career and relationship advice that I really cherish. She is not only accurate but very caring as well. Rock on Tabitha! "
Chris from CT  Reading with Tabitha at Ext 531
---
" I have been calling Tabitha for about 10 years now and she is wonderful. I never thought I was going to get married but she always said I would. I was hung up on my son's father for about 15 years and then I finally started dating when I started a new job in 2016. I was friends with my classmate and we never thought about each other in a romantic way. We were strictly platonic friends for about a year and then we started seeing each other as a little more than friends. I fell in love with him first and he just kept saying he didn't feel the same about me. We weren't each others' types at all and we didn't think it would work out. Tabitha kept telling me I was going to marry him and I never believed her. I kept saying he doesn't like me that way. Finally, one day out of the blue he said well I guess I am going to tell my parents about you and we are going to get married. I was shocked because we had been casually seeing each other for 1.5 years and known each other for 3 years and I never thought he was going to want to marry me. We got married November, 2, 2019 and I couldn't be happier! Tabitha was right and I can't thank her enough. Thank you Tabitha and if you want to talk with someone genuine and accurate call her. "
Stephanie from CA  Reading with Tabitha at Ext 531
---
" Well Tabitha did it again and she is wonderful at extension 531 she has really been working on something and everybody needs to check back and see how it's going! EVERYONE!!!!!!so, as of June 2020 which Tabitha has indicated that it's going to be the week of June 8th. I WILL have something that I've been waiting for and I pray for this! SO EVERYONE, get back and stay tuned for the month of June, early part of June also! Thee entire office Steve, Tony, & Amy is also wonderful!!! Steve you've become like my family. I adore talking to him as well and he always spends the time talking to me! Thank you for being real! "
B from CT  Reading with Tabitha at Ext 531
---
" In the past I have used Tabitha 531 for a lost item in our home which she helped me find so I reached out to her again for a very difficult real estate transaction I was going though. She guided me during the entire process, this was a situation where it would be a miracle if it could have gone through as I was trying to accomplish something which I had almost given up on. Tabitha was very confident things would work out in my favor. She told me that from the beginning and was able to provide a good time line along with certain routes to take and make careful decisions which could help speed up the process. She is very knowledgable, caring, understood what I was going through and because of her help I was able to complete this important real estate transaction which was truly a miracle. Thank you Tabitha, you are truly amazing with your gift and are very blessed to be able to share it to help others. "
Shehzad from GA  Reading with Tabitha at Ext 531
---
" Tabitha is one of the best psychics ever, very honest and accurate on every point she predicts. Her predictions DO come true. Presently I am experiencing a difficult emotional time cleaning out my mother's home, and I am doing it alone without my siblings help. Tabitha has been a God send to me for emotional support. Tabitha had instructed me to go through Mom's clothing pockets for money she had hidden. (Which I had found.) Tabitha even predicted for me to check between the mattress and box spring on all beds, as well as her freezer once again I had found large sums of money just as predicted. I can't say enough to trust Tabitha with your problems and she will definitely guide you in the correct direction with love and support. "
Amy from PA  Reading with Tabitha at Ext 531
---
" Tabitha 531 - is unbelievable wow so real honest, patient, profesional, caring, sincere, very accurate and again so very honest. Tabitha, she has predicted things that actually came true. I would not switch for anybody else! I recommend her highly she is a top 10 and I'm glad that I found her on here. nobody else can do this and i have dealt with many. Once i found the mostgifted, i will never deal with anyone else. Tabitha,she's just that accurate on everything and if it doesn't come right away, it will!! Believe in Tabitha, you will have to believe to receive and that is what she does I would never ever switch with anyone else thank you so much for all your help. Tabitha, is always there for you no matter what. Tabitha 531, is always there all the time for me. Thank you for being real and being with a company that is the same. Thank you too Steve, for your help as well so reach out to Tabitha at 531. You won't regret it!!!!!! I could say more you have to work with her and try her she does get busy but she always make sure that she makes herself available. I have never seen and all the years that I have been dealing with several ones of how much Tabitha is so different and so real and so accurate she's just that good I have not found anybody else that's like her I do hope that you understand my full paragraphs and I am being so truthful with you all. "
Burdette from NY  Reading with Tabitha at Ext 531